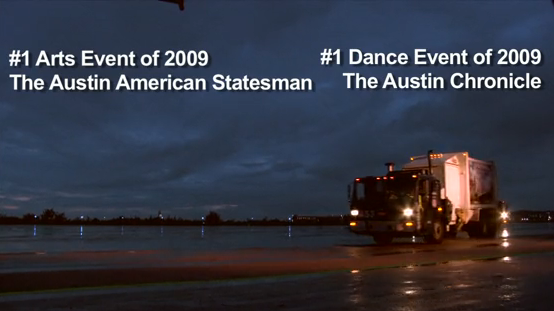 My friend from wayyy back (we were Congressional Pages together in D.C. in 1987…) Allison Orr is a dance choreographer in Austin, Texas. Not just any kind of dance:
"In 2009, I choreographed the biggest dance of my life—a trash truck ballet featuring 24 employees and 16 large sanitation vehicles from Austin's Solid Waste Services Department."
Hundreds of people were turned away. She's started a Kickstarter project to run an encore performance.
Looks awesome, I'm in!