I'll be reading a new piece at the Hugo House on November 20th under the theme of 'visiting hours'.
The poet Elizabeth Austen, actor Matt Smith, and musician Molly Rose will also be performing.
The Hugo House has an interview with me here.
I'm taking some fun risks and building some software specifically for the reading, just to really push the 'how many things can fail at once' potential as high as it can go. I'm enormously enthusiastic about the project at the moment.
The next day I'll be teaching a class at the Hugo House, and then immediately after that I will be doing this: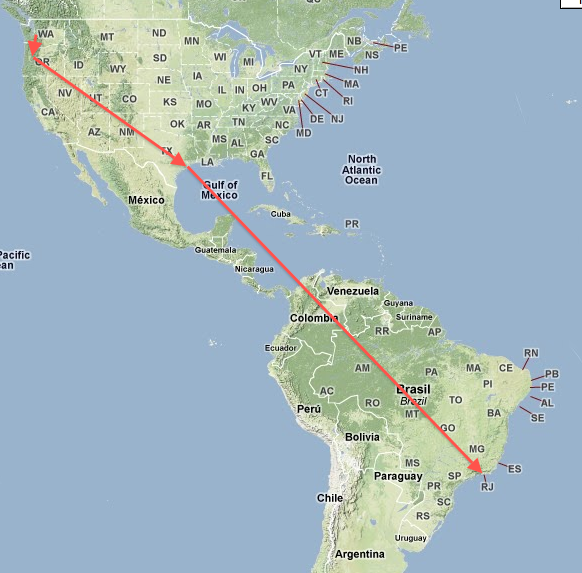 Where I'll be for several months. First to go to the wedding of my brother-in-law (yay Mark & Tati!) and then to work on a book (yay!).
If you have any Brazil advice, stories, places to see, people to meet — I'd love to hear it.