I'm in Northampton, Massachusetts and am about midway through my little book tour. It's been tremendous fun. 
Powell's in Portland was my first reading – it was a lovely time with many friends in attendance. It was there that I realized that I suffer a taste of battle madness. Battle Madness – popularized by vikings – is when you go into battle and perform admirably with your axe, and then can't remember a thing about it later. So it was in Portland. I remember being very graciously introduced by a Powell's employee Amber, and then I came to in the Under Wonder Lounge with a pint in my hand and my axe at my feet. Sure there are a few fleeting images here and there, and I remember thinking – ah, I'm getting Theo's voice right, but that was about it.
Thus by the time I read at the Elliot Bay Book Co.  (introduced by Anthony – thanks!) in Seattle I'd decided to start photographing the audience at the beginning to prove to myself later that I'd actually been there. Here's the evidence (click for full view):

I had to take it in three shots – there were so many awesome, awesome people there, thanks in no small part to the review in The Stranger. I should also admit that I prefaced the photo-taking by saying I would not post it to my blog with nude photos of myself. True! Lucky for you, there are no nude photos of me. The reading was just incredibly fun (what I remember of it) and they sang me happy birthday at the end. I love you Seattle! The next day I got on a plane and flew over the surface of Jupiter: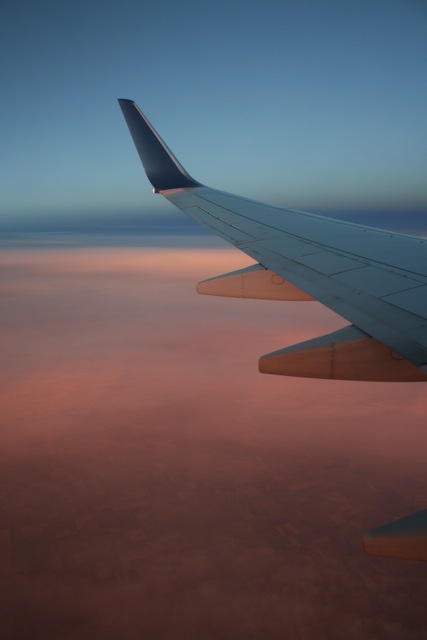 Which was unexpected. And then landed in Russia: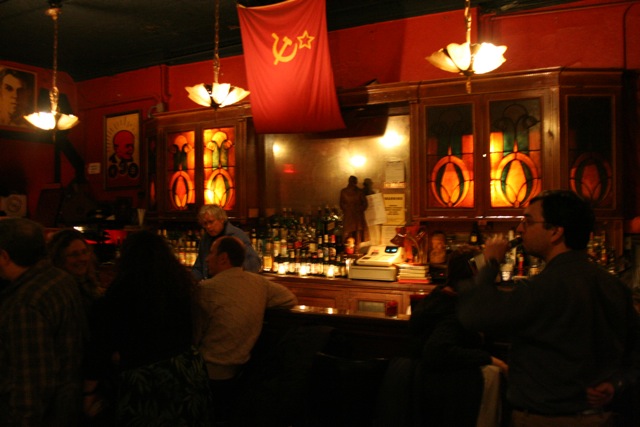 Where I read with Caitlin Kiernan at the Fantastic Fiction reading series hosted by Matthew Kessel and Ellen Datlow – which was, apparently, just a great, great time, from what I remember of it.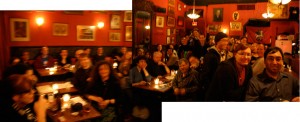 Incidentally, one of the symptoms of Battle Madness is foaming at the mouth. So I'm told.
Tonight I read in Amherst at Amherst Books and tomorrow in New Jersey – if you have friends in the area I'd be grateful if you let them know, as these might be a bit on the quieter side and then what am I to do with my axe? My tour schedule is here.
Incidentally – Amitav Ghosh also reads from his book Sea of Poppies at Amherst tonight – I tried to find something to link to here for time/place but  the intertubes failed me. It looks like just a great book, which is a shame, since I suspect that after our simultaneous readings we'll have to joust or something.