Oh noes! They printed the cover on backwards!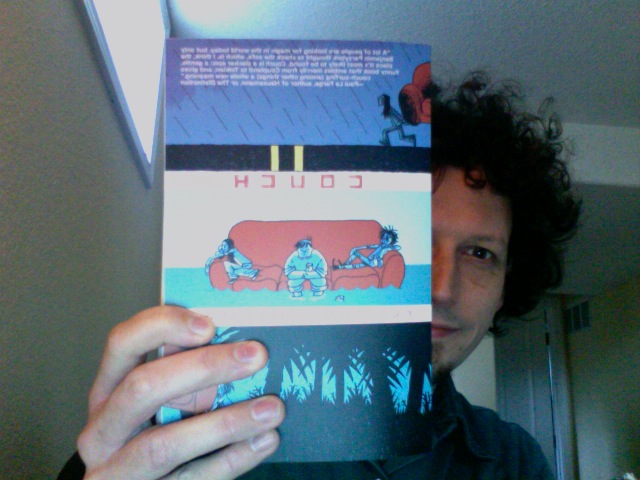 Oooh it feels awesome. It weighs 19 pounds. It has the feel of heavy steel machinery, machined perfectly, it's cold and smooth to the touch. 
It has 280 pages fashioned from aircraft-grade aluminum. They really went all-out on this one. A teardown done by iSuppli reveals that the base cost of components is $183, and so obviously SBP is selling this one as a loss leader.  An incredible bargain for you at only $16.
And inside? There's a picture of the author that, if you stare deeply into his eyes, will fill you with a mad craving for chocolate chips. Fortunately, there's a small cache of them on page 47.