So Coen and I were daydreaming about what would make the perfect story — a story we wanted to be told right then — and we both came to the realization that there was one subject that a writer just couldn't fail at, and that's Cats Driving Cars. Whenever you've got cats driving cars you've got a successful foundation for a story.
So we went looking for examples and found this.
Hmm.. Now I love Richard Scarry as much as the next guy, but this isn't doing it. 
It was then we realized the last essential piece of the success of a Cats Driving Cars story. It can't be just any cat. This has got to be a cat who is at the very least aloof. More likely it's pissed-off, mean, mischievous, has a nasty habit, or is just downright insane. Dr. Seuss understood this:
Here's the pissed-off cat variation: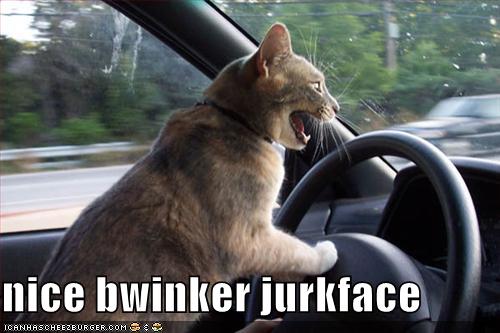 There are a number of variations that also work. Mice on motorcycles, if they're badasses:
While there's no vehicle involved, traveling dogs with suitcases and insatiable appetites work: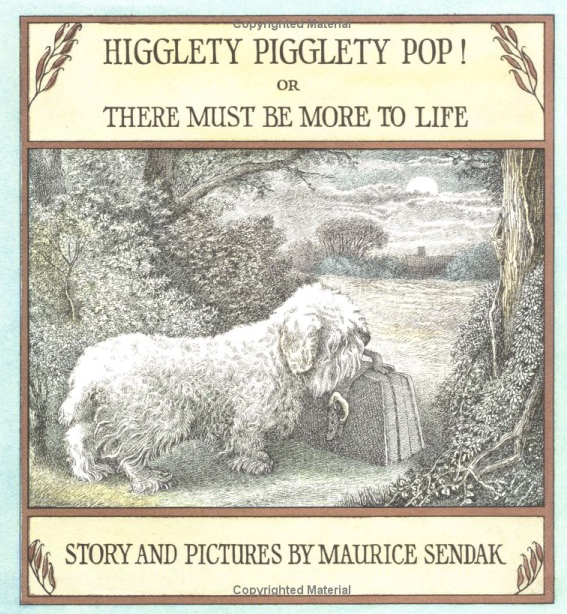 Mischievous cats on cross country skis also work: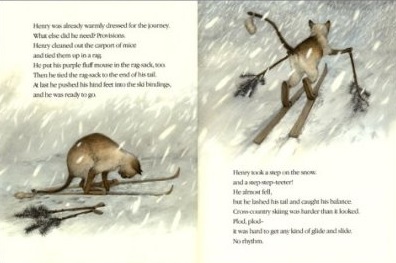 Even Ducks on Bikes get there. In the last frame of this book below, duck ambitiously eyes a tractor with a touch of megalomania. 
I told my friends David and Lucie this about our theories and they pointed me to Bjork's video in which she is married to a cat:

Although it gets a little weird for me at the 4:40 mark, I think it's right on until then.
I'd love to fill out our library (childrens or otherwise) with the Cats Driving Cars genre and its sub categories, let me know if you have any suggestions.