These are search suggestions in Safari, powered by Google suggest. They make great (and depressing) found poetry.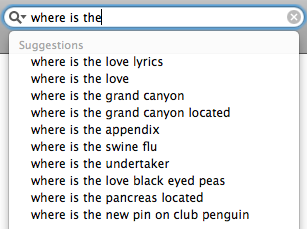 My new favorite nearly-syllabic-correct haiku:
where is the love
where is the swine flu
where is the undertaker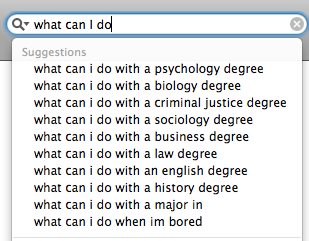 Bored? What, you finished with all those degrees already?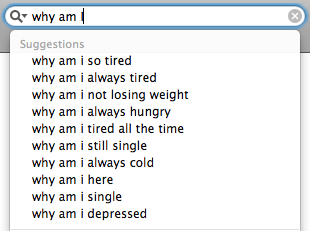 (ouch, though the last question seems to be well-enough answered by the preceding 9 questions)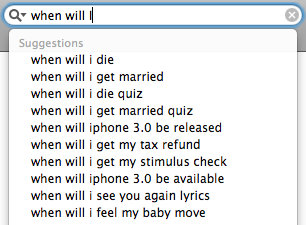 Things you cannot escape from: Death, taxes and… iphones!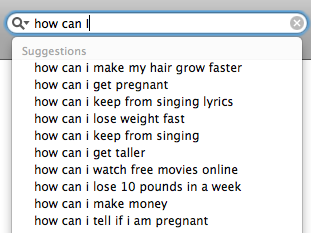 I love that "How can I keep from singing lyrics" is one of the top suggestions. As I've always suspected, music is a virus.
And as far as: How can I get taller?
Good luck with that, people.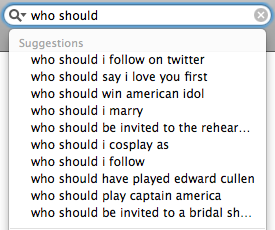 Had Twitter not popularized stalking, 'who should I follow' would be pretty creepy. Actually, scratch that, it still is.
Who should I follow
Who should I marry
Who should be invited to the rehearsal dinner
….seems like maybe someone is getting a bit ahead of himself, here.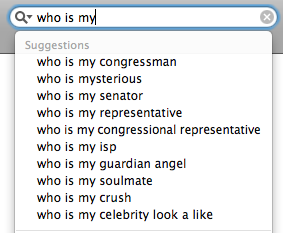 Who is my god?
I've alarmed the cat by several dramatic readings of this in my quiet office now.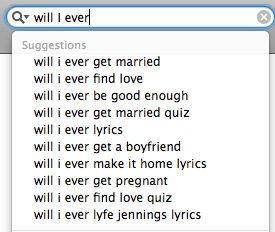 will I ever marry lyfe jennings and get pregnant, and will it be love? Here's a quiz!