Update: Fixed the dates.
Laura and I launched the website for her Object Permanence art installation piece that will take place on the Portland State University campus from May 27 – May 29.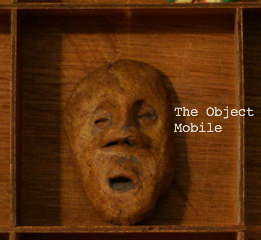 It's a simple site, but I had forgotten how much fun it is to work on a project-based piece rather than a whole website.
The website is here: http://lauramoulton.org Let us know what you think.

Object Permanence is really cool. From Wikipedia's entry:
Object permanence is the understanding that objects continue to exist even when they cannot be seen, heard, or touched. Without this concept, there is no differentiation between the self and world. Objects would have no separate, permanent existence. This is why Piaget argued that object permanence is one of an infant's most important accomplishments.