Ah come now, people, is this not the greatest most idiotic thing you've seen, ever? It's real and not a mockup.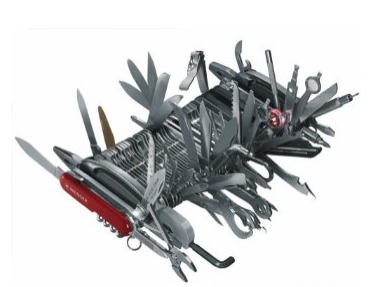 So awesome. I want one right now so that I can put it up on a pedestal as the ultimate indication we're all going to a very special hell, (and that we'll very likely have the tools to escape said hell when the time comes!) And err maybe so I can call my mother on it. And shave, while taking photos of myself, and checking my temperature, and tightening a few screws while I dial in some radio and laser point the neighbor's cat.
It's only $740 dollars.