Obvious conspiracies were being hatched here: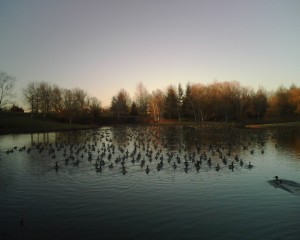 The racket they made was unbelievable.
Whereas the next pond over was completely empty: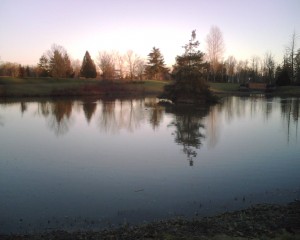 Is this something I should know about? I find that with a season of very odd weather and climate change, I'm spending a lot more time looking for signs. Though now that I think about it, I'm not sure it would be such a great thing to be forewarned about the apocalypse.
Also, along the lines of  apocalypse-thwarting news, happy inauguration day!