Powell's books has this really lovely program called Indiespensable, which both my spell checker and I agree is a very poor way of spelling indispensable. It's like a grab bag delivery service of excellent indie lit and other goodies, usually in original printings/signed/etc, shipped every six weeks. 
Check it out here www.powells.com/indiespensable/
The next installment includes Tinkers by Paul Harding – which looks really amazing. There's also a very nifty, limited run item from Couch in the next Indiespensable box, which I'll be signing shortly.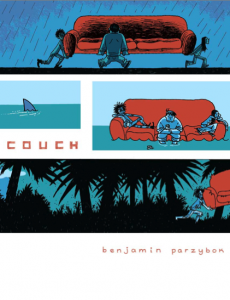 If you're in Portland – please come to the Indiespensable #8 happy hour at the Someday Lounge, Monday January 19th from 6pm – 8pm. Paul and I will both have a short reading and then we'll be all like dancing on the tables and breaking the lamps and slamming tequila shots.
The more I look at the word 'indispensable', the more I get confused. I've had to look it up twice now.