We were completely snow-bound in the biggest snow storm in 60 years, with all four of us sick, two kids and a cat running up the walls, and out-of-town guests snowed away.
So what kept us from re-enacting The Shining?
Laura is a master at To-Do lists. This is a sample from one of those mind-numbing days, which within its objectives contains bits of general advice on how to not spread sickness (cough into your elbow!) and what any of the tykes might have said at the moment (scratch my leg, check!). No item is ever too small for these lists, and items already accomplished are gleefully added so that they maybe be pleasurably crossed off the moment they are noted: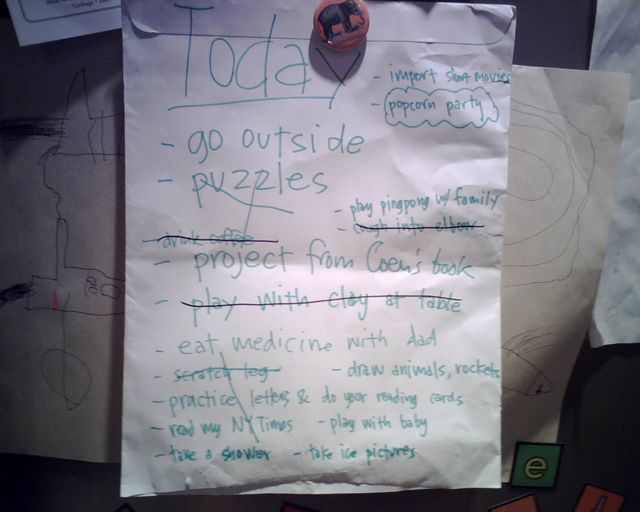 Phew.
2009: Bring it on!
Oh Update: Here's a pic of one of the insane people I live with. I think it gives a new meaning to the word 'steampunk'