I'm really liking my new pin — it came in a box of capsule art by Callithump ("Callithump! is a magazine of arts and literature distributed through toy capsule vending machines.") Totally awesome. We used to do something like that – ah, they even mention us here. At any rate – while it was delivered on the backs of a narcoleptic tortoise, they are definitely deserving of your adulation.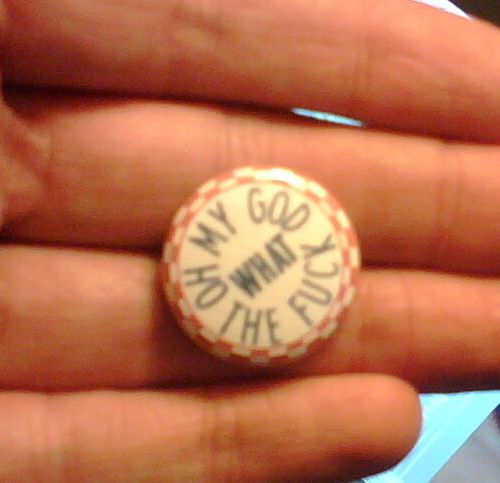 Update: Look you can buy a "Oh my god, what the fuck" pin here:
http://www.callithump.org/page2/page2.html
Also, two roosters we met today, both were grumpy and friendly, all at once.