My good friend David Naimon, who is a member of my writing group, had a piece published in Zyzzyva this month. It's his first fiction in print and it's a great and very funny story. 
You can read an excerpt of The Golem of Orla Shalom, or subscribe to Zyzzyva here.
It's so cool (and inspiring and satisfying and pride-filling and validating) to see something go through the writing group process and then make it into the larger world to see. Our group is called the Super Dangerous Writers, incidentally, since there was already a group in Portland called the Dangerous Writers, and because the group thought that my suggestion of calling it the Extra Super Duper Dangerous Writers was a bit too wordy. 
I received my copy of Zyzzyva yesterday and I love the cover – especially the back: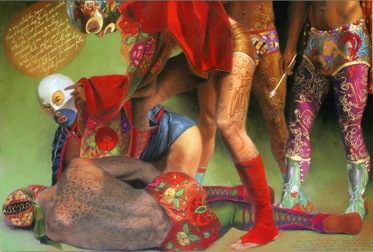 David doesn't have a blog per se, but does blog on Walker Tracker.
Congratulations David!