Thanks to all who came to a reading or provided a couch to sleep on (fitting!) or who resisted the temptation to mob me after I'd knocked down the entire set of their play.
– Funny story there. I watched a great, small production of Shakespeare's Cymbeline in Manhattan with my good friends Ned & Bronwen.
The theater was set up so that you had to walk past the stage to leave – the entire audience faced the door. Since there was another play that followed, the whole audience was still seated.
This was very clear in my mind – that it was as if I were on stage, as I leaned against that which very much seemed to be a stable wall near the exit.
When that  stable wall  began to move, I did my best to try to arrest its fall by frantically clutching at it with my finger nails. Then the entire set collapsed with a great boom and all eyes in the theater turned as one toward me. Oh Jesus! The theater manager said, several times. I tried six or eight apologies in rapid succession, and then I ran for the door.
Here's Sylvie, who seems to have changed somewhat in my 12 day absence. I haven't been able to locate the rest of the family – except the cat, who was locked up in the keep.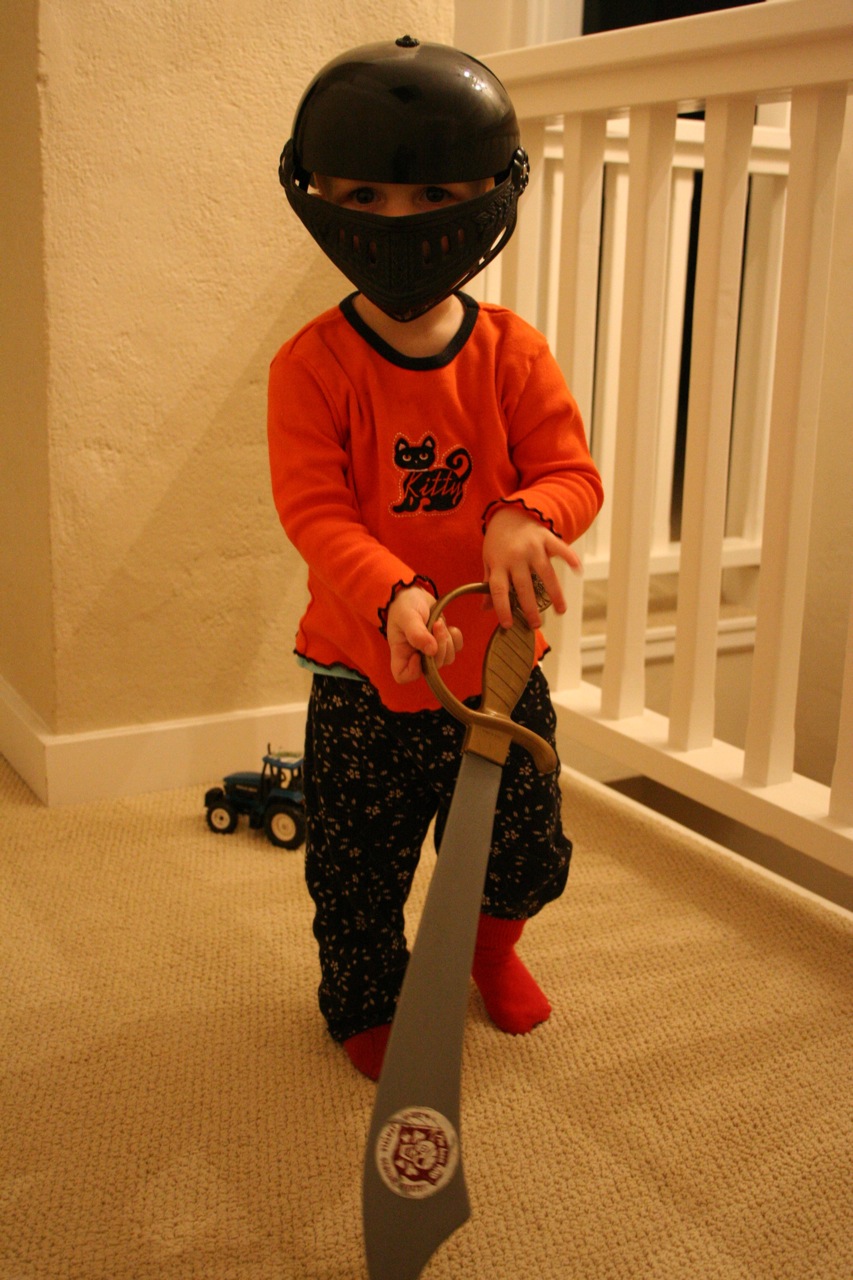 I'll post the last three audience pics and some errata in the next day or so. Happy Thanksgiving!