Where did all the GBP machines go? Many are now on there way to a better fate than our basement.
We've found a very nice home for about 4 of our Gumball Poetry machines, as we slowly retire the project.
Lex – who will be turning the project into Portland Poetry News and will be running a newspaper(!) out of 2″ capsules! Awesome.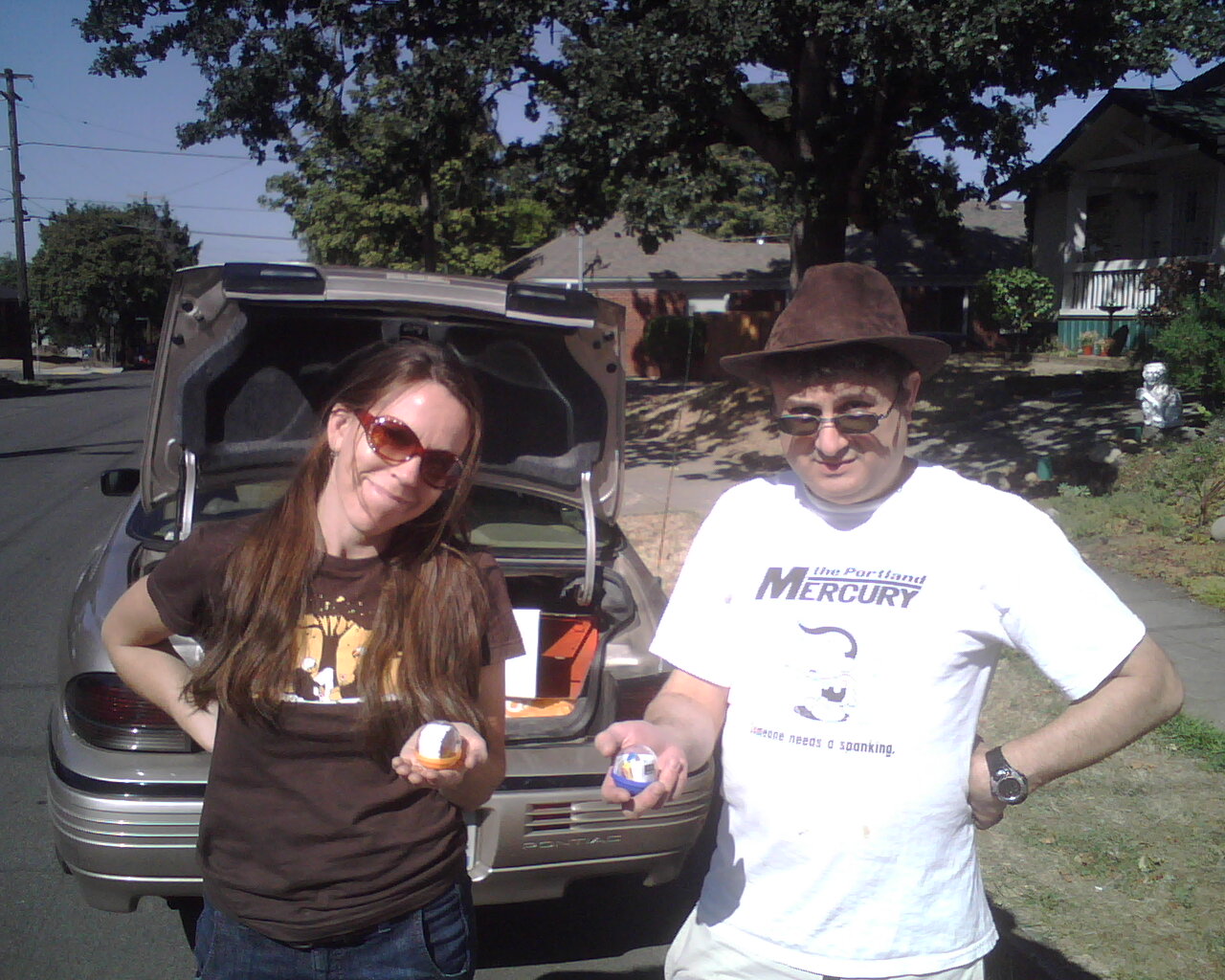 URL to follow when I have one.
Also, Small Beer Press has a retired Gumball Poetry machine in Northampton, and when they ring me back, the Capsule Studio and Gallery will also get one.
Capsule
 Studio and Gallery
3542 SE Division
Portland, OR 97202