Lots of nice developments to post on Couch.
First – the new cover! Drawn by UK Graphic Novelist Andi Watson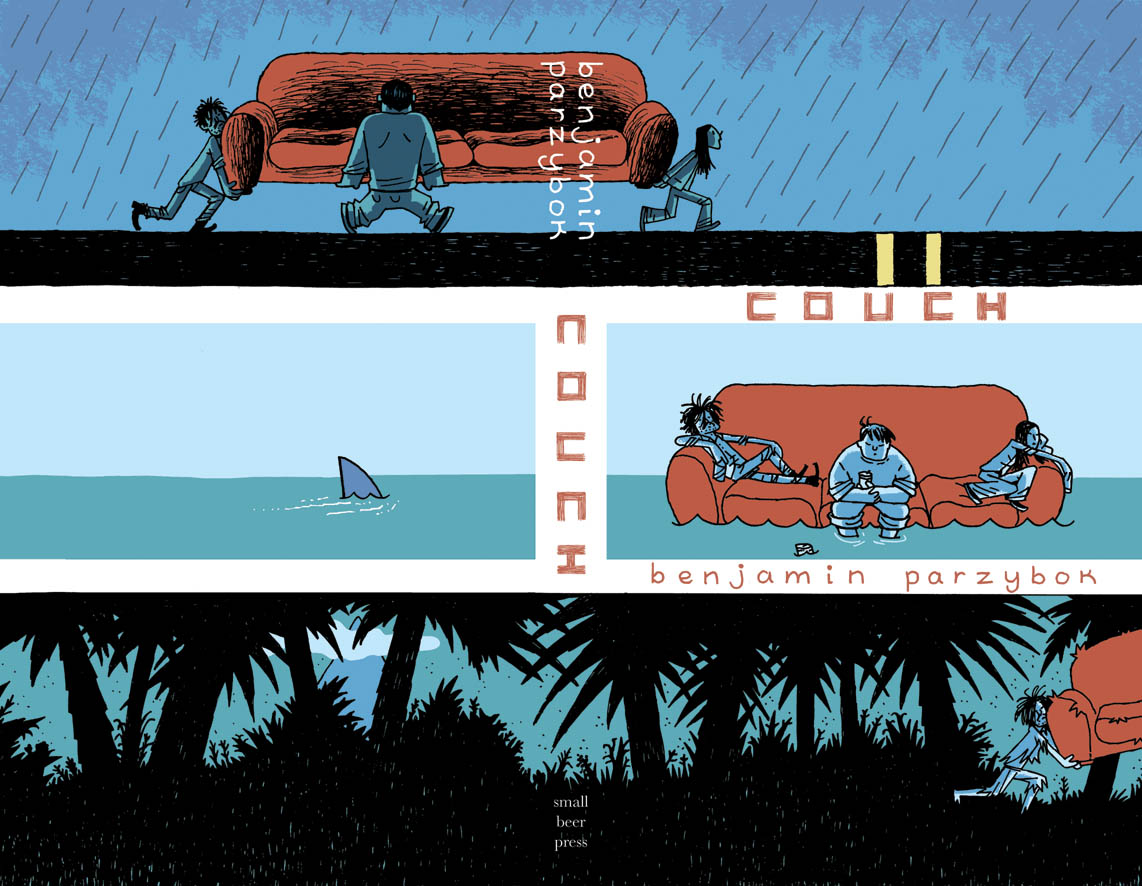 Super nifty and really gives a lot of emphasis on the adventure and their decay. I love how it's wraparound.
This cover is up on Amazon, Powell's still shows the old one for now.
Second: I have a few reading dates.
September 15th: I'll be signing books at PNBA
November 14th: Reading at Powell's books in Portland
November 17th: Reading at Elliot Bay Book Co in Seattle
Third: Paul La Farge was kind enough to read and blurb Couch:
"A lot of people are looking for magic in the world today, but only Benjamin Parzybok thought to check the sofa, which is, I think, the place it's most likely to be found. Couch is a slacker epic: a gentle, funny book that ambles merrily from Coupland to Tolkien, and gives couch-surfing (among other things) a whole new meaning."
I hadn't thought of slackers & Couch together before, and I'm not sure why, but it's an interesting and generous blurb. Thanks Paul!