Today I joined my cousin Tye Parzybok on Amazon.  Tye's book is Weather Extremes of the West and it's awesome. (Update: Couch seems to be going in and out of search results. Sometimes it's there, sometimes not. Here's a direct link)
"A rare and deadly twister rips through parts of Oregon and Washington. Haboobs strip paint off cars in Arizona. A dramatic two-hour temperature gyration from 4 degrees Fahrenheit to 54 degrees Fahrenheit and then back to 4 deg breaks plate-glass windows in Spearfish, South Dakota. Most of the wildness of the western frontier may have gone the way of the buffalo, but weather, as meteorologist Tye Parzybok illustrates in Weather Extremes of the West, is still a wild beast."
It's really strange seeing Couch up there, or at least the placeholder for it. I do very much like the jacket art: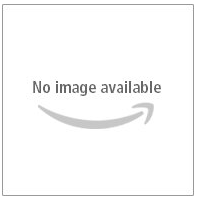 I think it says a lot. The drawing of the white motorcycle in the snow storm in the lower left corner was a brilliant touch. It's fun to look at all the formalities that go along with having your book there. For example, I was surprised to see the genre classifications:
Fantasy – Contemporary
Literary
Fiction
When I went seeking an agent early on, I had several rather confused about where to place it genre-wise. They've put Fantasy on there, which of course it is, it has fantastical elements, but it's very far from what comes to my mind when you talk about the genre of Fantasy. Oh, I just realized that '
Contemporary Fantasy
' is its own genre. Cool.
And I have an ISBN! Wait, I have two:
ISBN-10: 1931520542
ISBN-13: 978-1931520546
Whoo! I will be tattooing them to my eyelids later this evening.
In other news, when I should have been plowing through an active list of things to do, I started a new web app. It's a sort of relaxation really, a manic relaxation. My family was out of town and I worked on it for 14 hours straight and it felt great. It's a humble little thing – but more on that later or elsewhere.