Unthinkingly is looking to start work on building a free, open web app to help CSAs (Community Supported Agriculture – organic farms that sell a share to a family, in essence) facilitate ordering, billing and member management.
"The basic use case comes from my mom : she doesn't like very much lettuce in her box. Last year she got six heads of lettuce at a time. So ideally mom could just login and set her preference, pay her bill, update her address, give notice that she's out of town for a month, etc. The farmer then knows exactly how many heads of lettuce to harvest, and can keep the rest in the ground until going to the market on Saturday."
Most of the CSAs I've belonged to have a share box. When you pick up your share if there's anything you don't want you put it in the share box, then anyone else can browse that box for things they do want. It's hard to beat the efficiency of this. However, there could be a lot of benefits to an app like this if you have a CSA where you pick up your share. A few things I think would be very interesting are: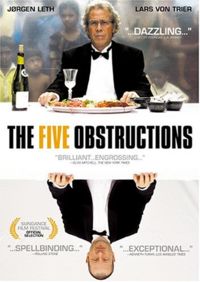 seasonal recipe sharing – in my experience, you need a recipe to go through 40 tomatoes RIGHT NOW. Next week it might be something different. I love this kind of crash or adapt cooking. It reminds me a little of cooking via The Five Obstructions
A social community for the shares to help the farmers plan their crops well ahead of time
tools to help organize pickups/deliveries/work parties
robust calendaring for the growing season
What I like about this idea most of all is there should be a robust social community around your farm. I can't think of a better natural community – you're local, you likely have similar goals via food, and by extension lifestyle, and that community could easily expand beyond the farm. Since we don't live in tiny communities any more and with the advent of social software this seems like a perfect fit to build a social web community around a farm.
As a sort of disclaimer, I run the Portland Area CSA Coalition's website here: http://pacsac.org